Piz Minor
Height: 3049 m.s.l.m

Nation: Switzerland, Suisse, Schweiz

Canton: Graubünden

Piz Minor is one of the main peaks of the Livigno Alps, but close to the Bernina group, from its top you can admire a beautiful view towards the Bernina group.

An itinerary that presents medium difficulties and can be classified as MS / S2 / E1
GPX Track:Piz Minor.gpx
Climb
Altitude Difference: 1024 m
The piz Minor is a ski tour always satisfying and part of the group of the Alps of Livigno, the departure takes place along the road of the Bernina pass, more precisely it is possible to start from the parking of the ski facilities of the Diavolezza. Once parked we will have to face a hundred meters on foot towards Pontresina, and then take the road that leads inside the Val di Fain. The ski path at the foot starts from a wooden bridge that allows us to overcome Ova da Bernina.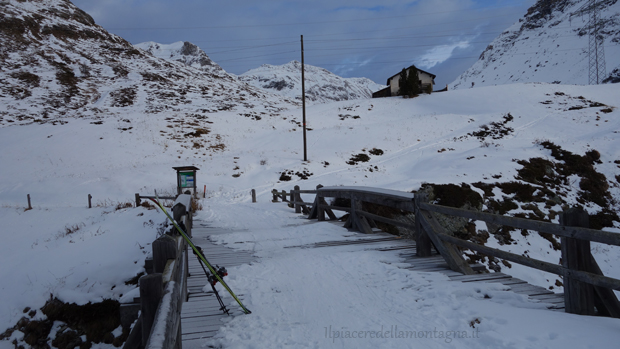 For about 4km we walk the dirt road that in the summer months leads into the Val Fain, the slopes are slight and you have to be careful not to waste too much energy at this juncture.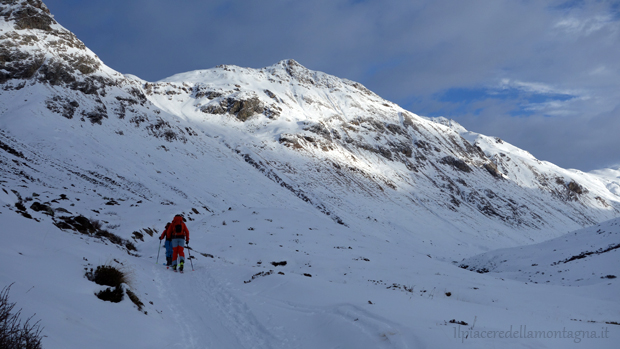 We follow the dirt road, but just before reaching the Alp La Stretta, we will turn right and begin to climb the steep ridges towards Piz Minor, we will face a short descent and we will move towards the orographic right of the valley.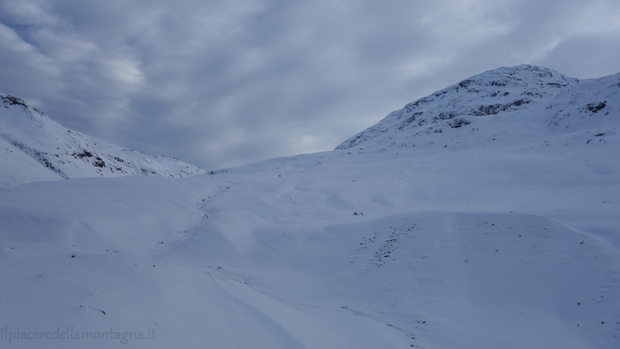 The slopes are immediately quite demanding, but we have moments in which we can breathe, until we take the gully that leads up to the vent that divides the Piz Minor from the Mout Arduond.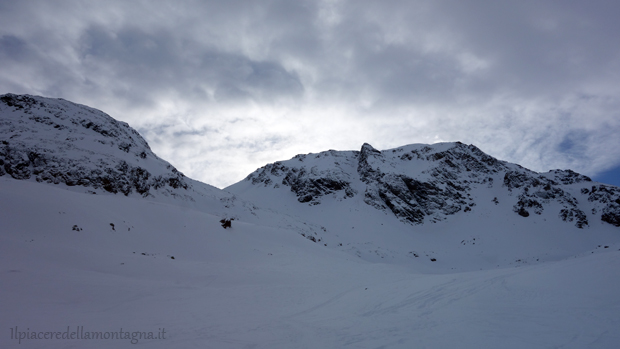 Once at the bocchetta we will have a moment of rest, with the slopes becoming very light, we will have to face another 200m of altitude difference and it is better to recover some strength at this juncture.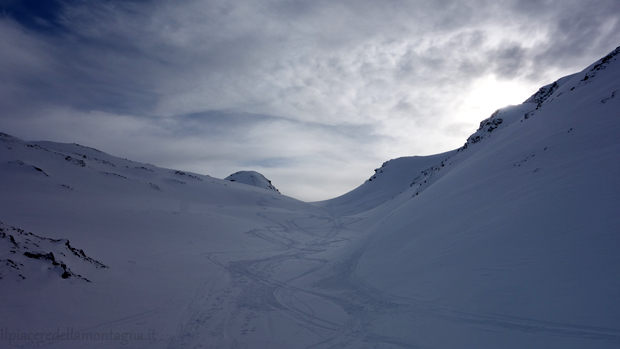 After the bocchetta, we will turn right, following a steep valley that leads us to the summit of Piz Minor, the path is not technically challenging, but we should face some inversions, sometimes even on high slopes, but never near rocks or rocky jumps.
The last meters are also the simplest, and we reach the summit where instead of the summit cross a pile of stones is placed.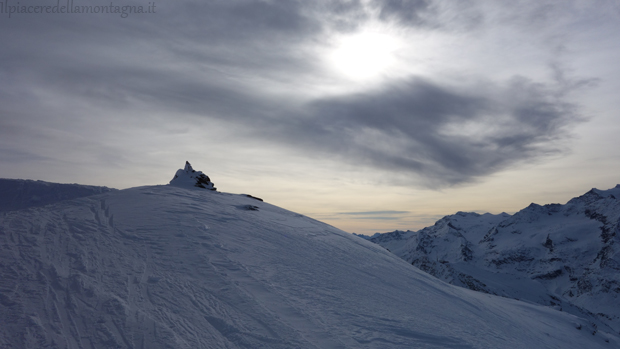 From the top the view is unique, with the Bernina group in the foreground that makes the view even more spectacular.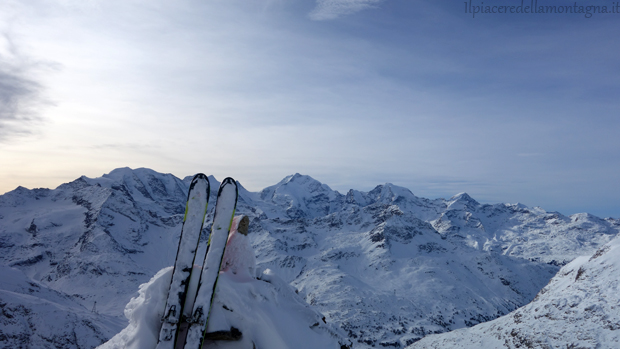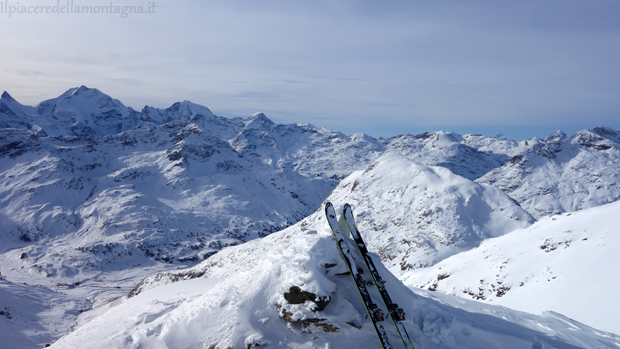 Downhill:
The descent takes place from the same path that we made uphill, attention that in the last part the descent is very attenuated and we are forced to push a lot with sticks, not to mention the fact that once we reached the wooden bridge, from which we had started, we are forced to travel a few hundred meters uphill, to be able to return to the Diavolezza parking lot.
To make you better see the descent and better understand the route, we leave you to our video.