Monte delle Mine
Height: 2871 m.s.l.m

Region: Lombardia

Province: Sondrio

Monte delle mine is a beautiful peak located in the municipality of Livigno. Easily accessible in the winter months by ski mountaineers, it is considered a perfect itinerary for the noefiti of the specialty or for those who have little training.

An itinerary that presents medium difficulties and can be classified as MS / S2 / E1
Climb
Altitude Difference: 800 m
The main and recommended climb is tackled by the Rezz bridge (2021 m.a.s.l.). For those coming from the Foscagno pass just before reaching Trepalle just before the tunnel at the end of the descent, we will find on the left a series of parking lots where we can leave our car.
Just near the car park our itinerary starts, we will begin to enter the beautiful Vallaccia.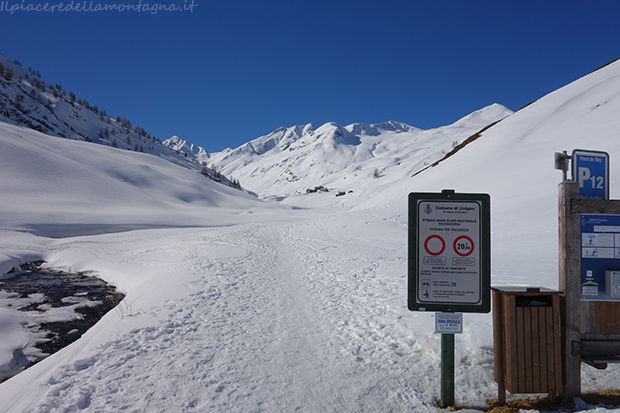 Immediately, thanks to the heights, we can put the skis on our feet and start climbing along the track that follows the small paved road, present in the summer months. In this section the slopes are light and we will follow the road until we reach the small group of houses, the second that we meet along the way.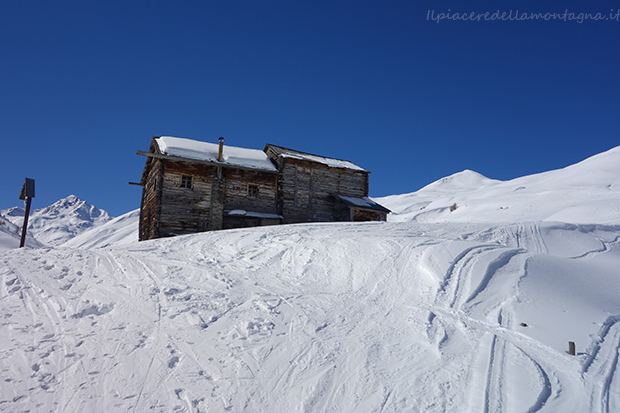 Just near these houses we will begin to climb the slopes of the Vallaccia, there is no real preferential track, however since the path is very beaten, we will certainly find a track to follow.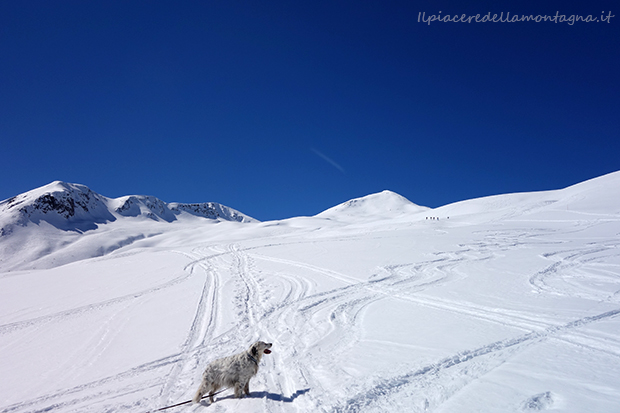 The climb never presents challenging slopes, in about 2h we will be able to reach the top after about 800m of difference in altitude. The top easily identified by its Pyramidal top must be climbed remaining on its left.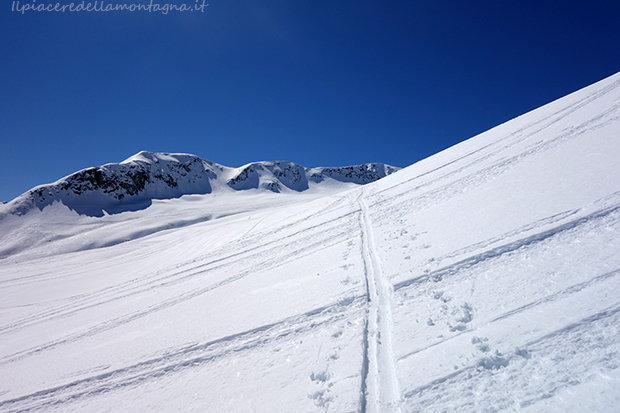 Downhill:
As for the descent it is possible to take advantage of more than one itinerary that we will list below:
1° Route:
The first possibility is to make the way back up to reach the huts of the valley, this part is not particularly challenging and will allow us to always stay with skis at the foot until the parking lot. The descent develops on grassy slopes with medium slopes where attention should be paid only to the channels of the streams in case they are not completely closed by snow. We leave you our video to show you the slopes and the descent.