Piz Lagalb
Height: 2959 m.a.s.l

Nation: Switzerland, Suisse, Schweiz

Canton: Graubünden

Piz Lagalb is one of the most famous peaks near the Bernina Pass, famous for the homonymous area, however it is also ideal for ski mountaineers who unlike skiers who use the cable car, can reach the summit of the mountain .

An itinerary that presents medium difficulties and can be classified as MS / S2 / E1
GPX Track:Piz Lagalb.gpx
{gpxtrackmap}lagalb.gpx{/gpxtrackmap}
Climb
Altitude Difference: 900 m
The departure of the route takes place from the parking lot of the Lagalb ski area, where we find a large parking lot, free of charge, where you can leave our cars. Once prepared we will begin to climb to the summit, starting from the arrival of the slopes, attention a sign indicates clearly and irrefutable that it is not allowed to go up the ski slopes, in fact we will face an uphill route that runs parallel to the slopes, except from mid-climb when we keep the right.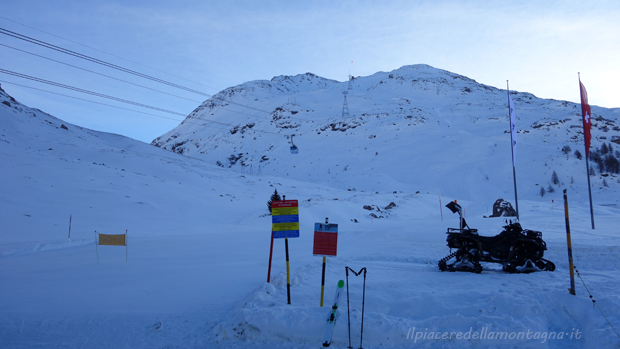 The first part of the climb runs parallel to the ski slopes and then keep to the right and move along the paths that during the summer months lead from the Bernina pass to the summit of Lagalb. The views are beautiful from these first meters and the effort is repaid.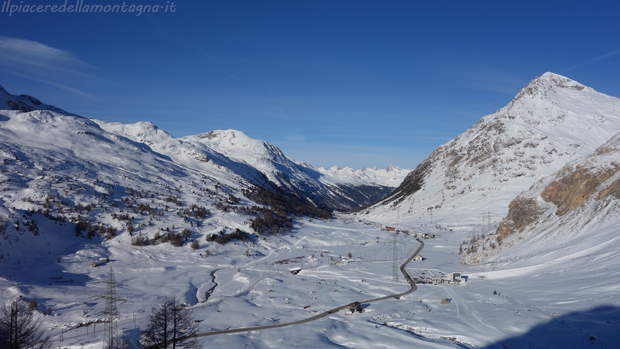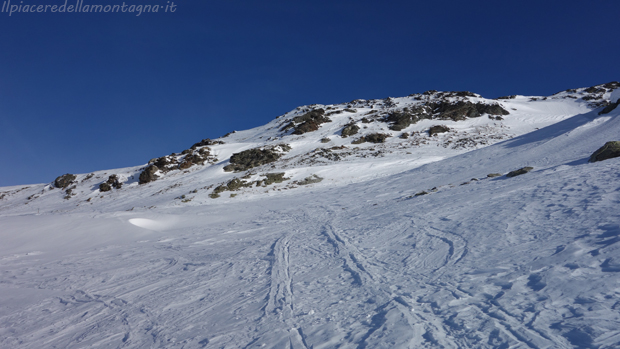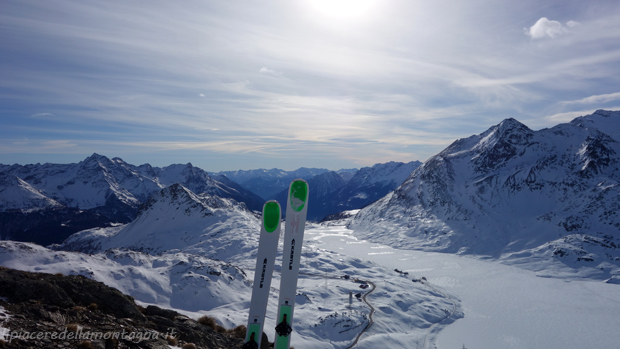 The climb always has constant slopes, except when we almost reach the arrival of the cable car, only at this juncture we will be forced to follow the ski slope, but only for a few hundred meters.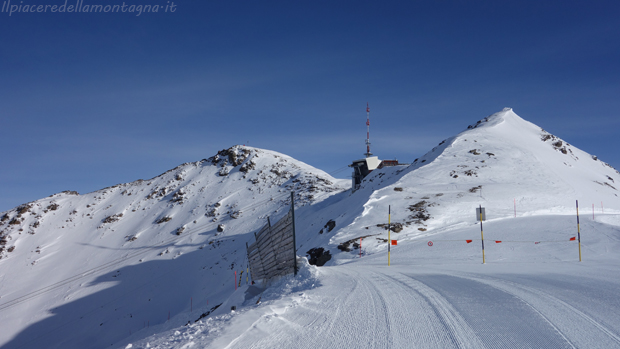 We will arrive at the arrival of the cable car and pass it, until we reach the summit of Piz Lagalb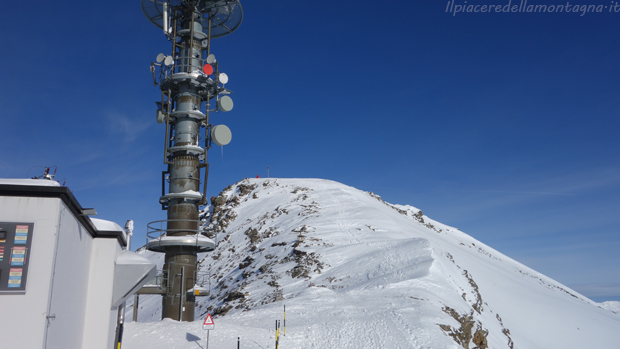 At the summit there is no cross, but a red structure that indicates the arrival to our destination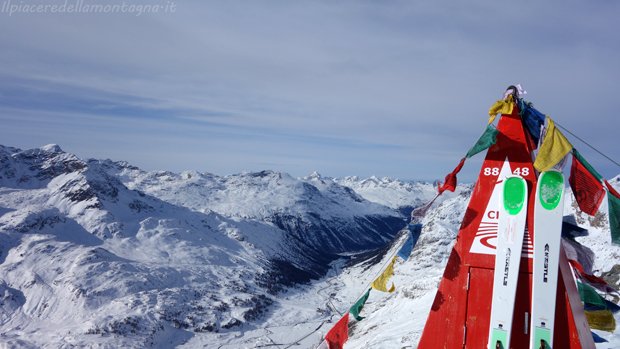 Downhill:
For the descent there are many alternatives, for the slopes or off-piste, but it all depends on the snow present, attention that the bottom is very stony and you need an excellent snowmaking before you can venture off-piste.
To make you better see the descent we leave you our video: