Piz Campagnung
Height: 2826 m.a.s.l

Nation: Switzerland, Suisse, Schweiz

Canton: Graubünden

Piz Campagnung is a beautiful summit of the canton of Grisons located between the Engadin and the Savognin valley, located at the end of the beautiful Agnel valley, the summit is considered one of the most beautiful and least difficult trips to reach starting from the Julier pass

An itinerary that presents medium difficulties and can be classified as MS / S2 / E1
Traccia in GPX del percorso:Piz Campagnung.gpx
Climb
Altitude Difference: 600 m
The route that leads to the Piz Campagnung is certainly one of the most famous routes and routes that start from the passo To reach the pass just get to Silvaplana in the Engadine and go up the pass, otherwise from Tiefencastel. The start of our itinerary is located just below the hospice near the pass, where along the way we will find on one side countless parking lots where to leave the car.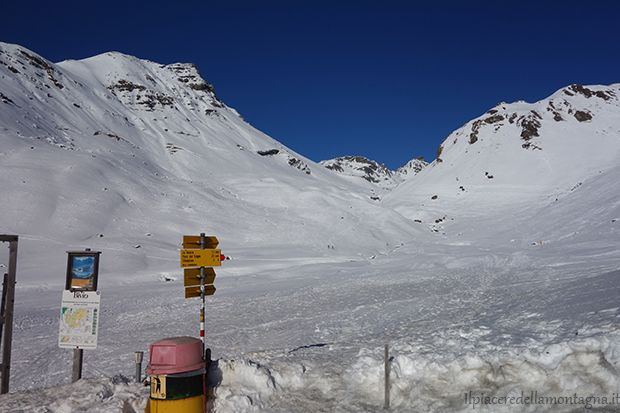 Once parked our cars in these free spaces where it is not necessary to pay any parking, we will start to travel the beautiful Val Agnel, after not even 50 m from our departure we will meet a wooden bridge, always covered by snow and always with skis on our feet, which will make us cross a small stream and that will allow us to go up the valley from the left oleografia side.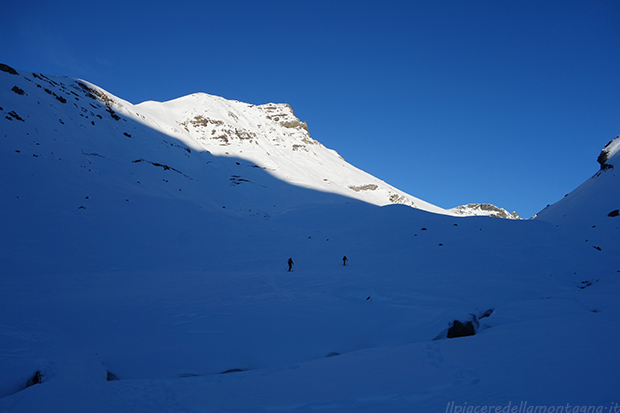 As soon as we pass the bridge we will face a first stretch with slightly higher slopes, but it will not last long and we will continue to go up the Val Agnel on a path with slight slopes and sometimes even flat, after about 20 ' of ascent we will reach a beautiful plateau in Val Agnel, where we will turn left and begin to go up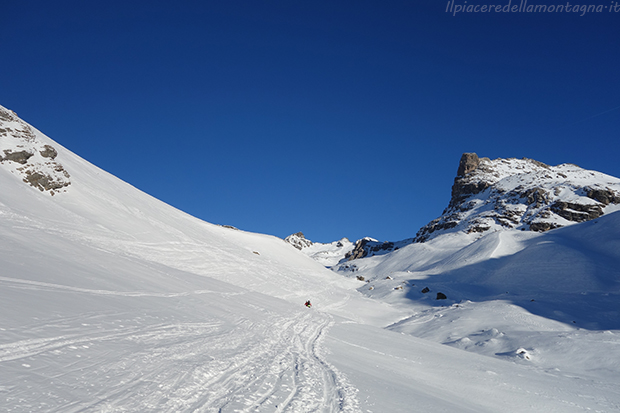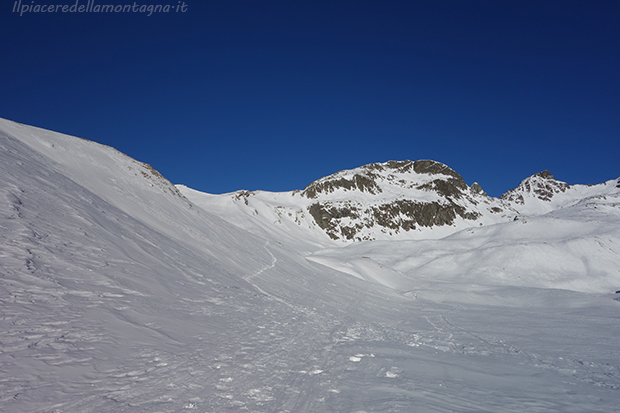 At the end of this part on the coast we will face a short descent always with the skins on the feet before going up the last stretch of the mountain, certainly the most challenging, with high slopes and where we will be forced to go up with multiple curves, attention in this stretch because in windy and drier periods it is not uncommon to find ice and sometimes it is also necessary to use knives.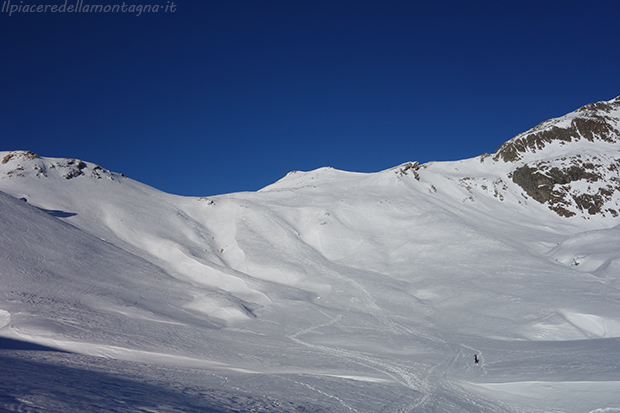 We will go to a small vent where we will face the last meters towards the summit of the mountain where the usual cross is not placed, but an accumulation of boulders that identify the summit. From the top you can admire a beautiful view towards the Val Agnel that we have just climbed and towards the surrounding peaks.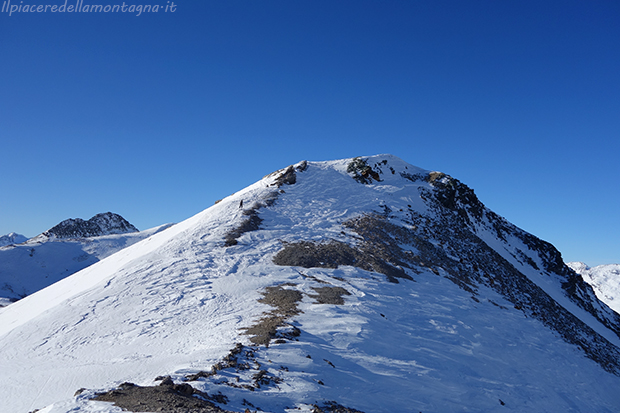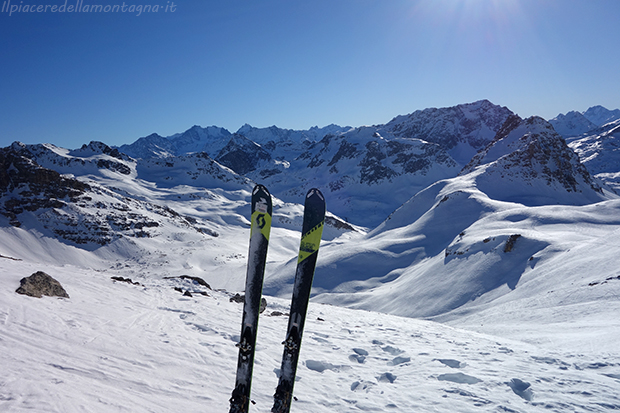 Downhill:
The descent is carried out by the same route that we have traveled uphill, choosing the best slope, among the many, from which to descend and where to find the best snow. We leave you with the video of the descent, even if done in very bad conditions, which allows you to better see the environment and the descent.