Piz Arpiglia
Height: 2765 m.a.s.l

Nation: Switzerland, Suisse, Schweiz

Canton: Graubünden

Piz Arpiglia is a peak in the Lower Engadine that overlooks the town of Zuoz, a popular destination for ski mountaineers thanks to the exposure, completely to the north, and the views towards the Engadine

An itinerary that presents medium difficulties and can be classified as MS / S2 / E2
Climb
Altitude Difference: 1100 m
The climb is long and the difference in height is important, therefore it is necessary to dose our energies well. The start of the route is located in Zuoz, in Resgia, for those coming from Sankt Moritz, arrived in Zuoz will have to turn right and will find a large parking lot where to leave the car.
Parking is free, however the car can be left in these parking spaces for only 24 hours, but enough for our itinerary.
Once ready we will follow the uphill road, cross the cross-country ski slopes, and continue straight ahead, following a small road that leads to a bridge where we meet the signs for the Alp Arpiglia.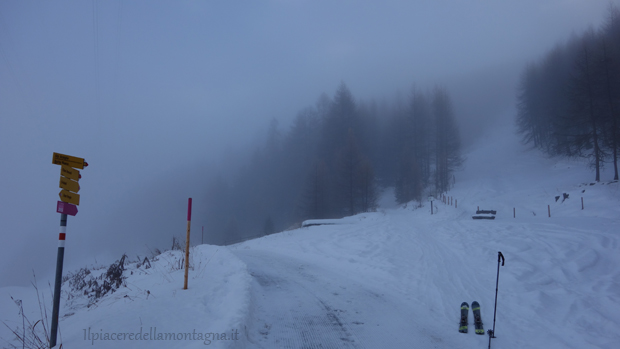 We start the climb and we have two possibilities: 1 seguire follow the path that leads to Alp Arpiglia, 2 salire climb along the part of the forest cut to prevent fires that will rise with much steeper slopes, but will allow us to save a lot of time and meters.
Attention for those who will travel the 1 itinerario itinerary, when we arrive at the intersection between the 1 possibilità and the 2 possibilità possibility, it is useless to continue towards the Alp Arpiglia, but it is better to climb through the forest that tends more and more to thin out until you reach the ridge that leads to the summit of the mountain..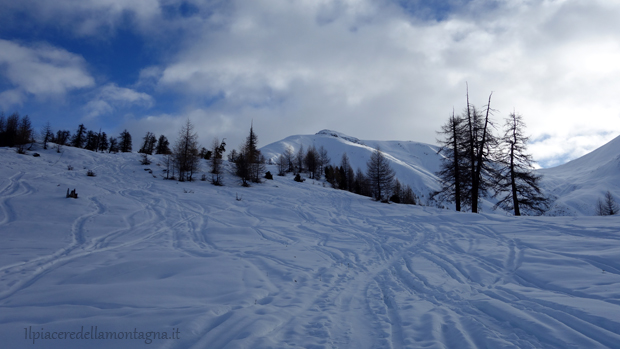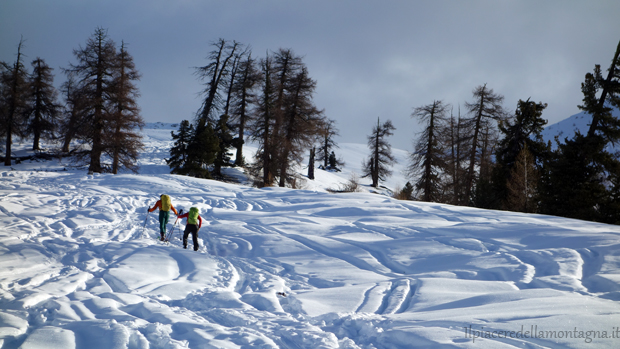 Once the larch wood is finished, we will arrive along the ridge that will lead us to the summit of Piz Arpiglia, it presents no difficulty except for the last meters, where we will climb among some rocks, before reaching the summit of Mount.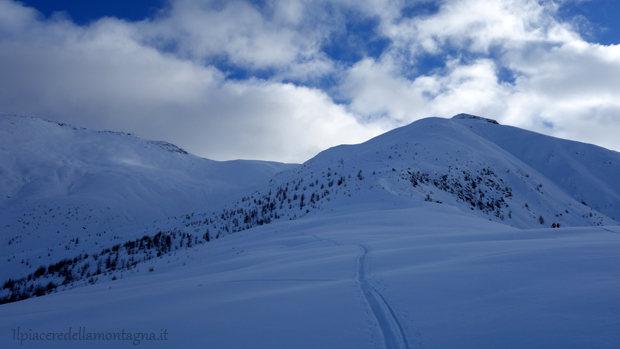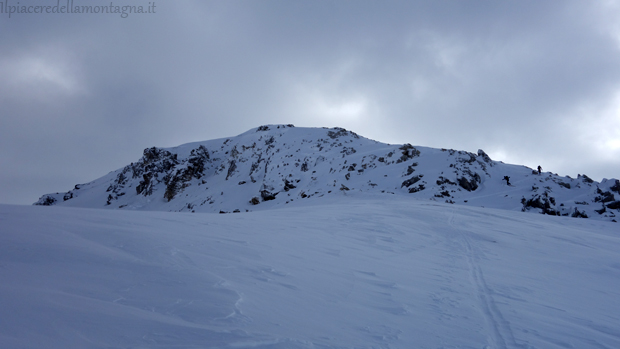 Downhill:
The descent can be tackled from several points, certainly making the route back uphill is one of these, however, be careful not to enter the protected area for Alpine fauna, to avoid contraventions.