Canalone Bobbio
General Notes:
Altitude Difference: 700m
Time: 2h
Phisical Effort: Normal
Difficulty: EE
Description:
The canalone Bobbio is a very nice alternative to climb up to Rifugio Azzoni, peaks of resegone, for experienced hikers who do not suffer from dizziness.
The start of this route is located at the Bocchetta d'Erna, for those who had climbed with the cable car, the bocchetta can be reached by going down the dirt road to the Marchett refuge, after about 600m we will find it on our right.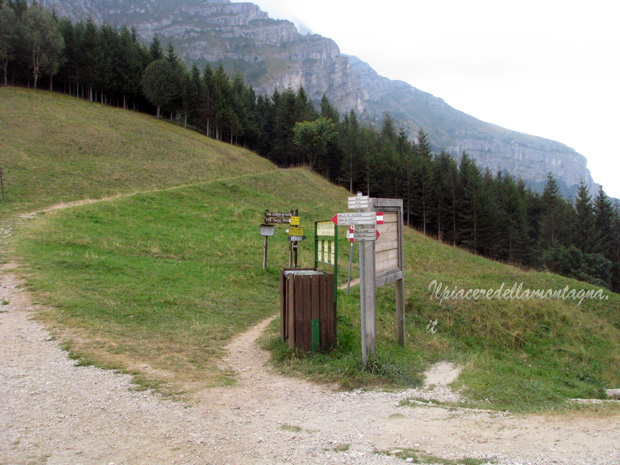 Bocchetta d'Erna is the starting point of many paths including ours, (path number 10).
Once we take the route, we should climb along a dirt road that leads to houses above it, it is also possible to avoid this short stretch,cutting in the middle of a lawn,which will bring us more quickly on the same dirt road,but avoiding a few hundred meters.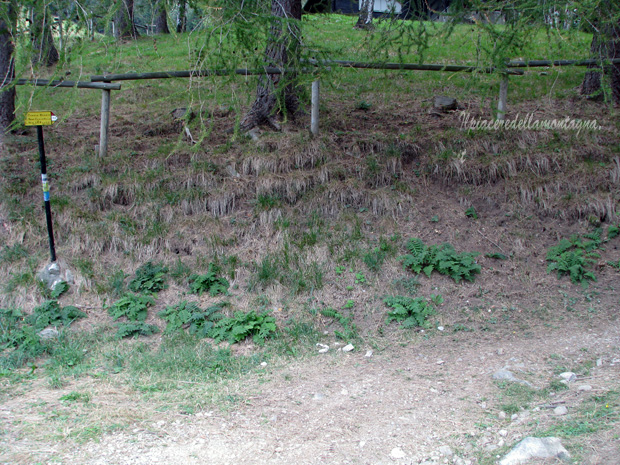 We will find on our right, near a house, the indicator sign that will make us turn on right and after not even 100m keeping the left, the path will begin to enter in the middle of a coniferous forest, however only for a few meters.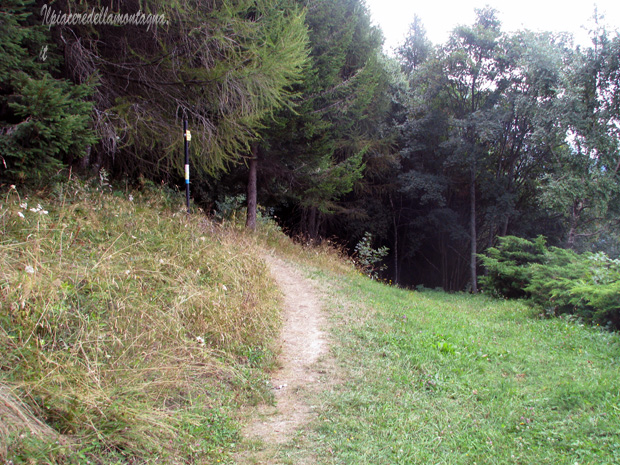 The beginning of the route is not hard,however it is a continuous climb and descend where in some sections we will find ropes that will help us in our climb.
We follow this uphill stretch that alternates some quite challenging points to others simple and flat, up to the entrance of the gully.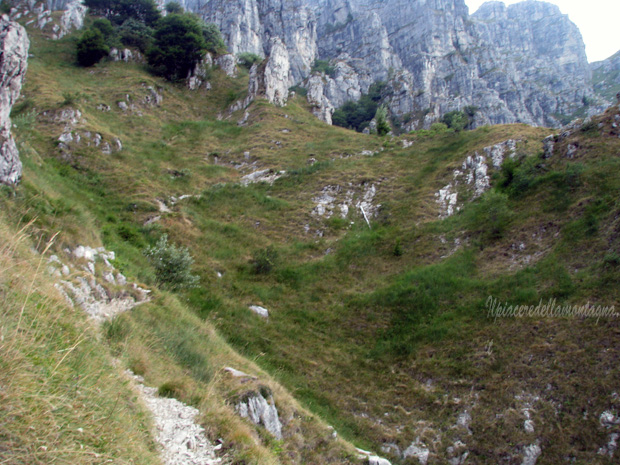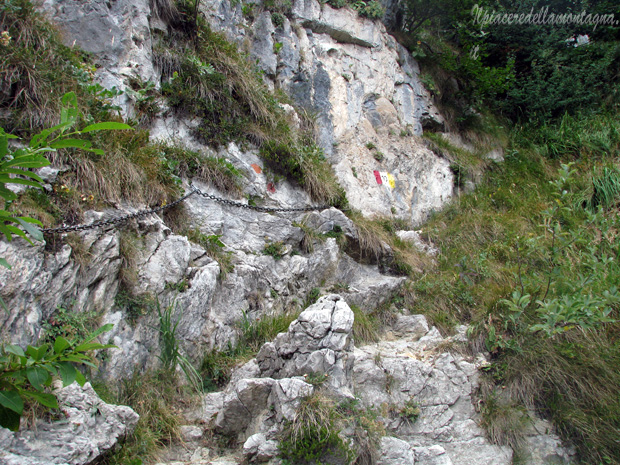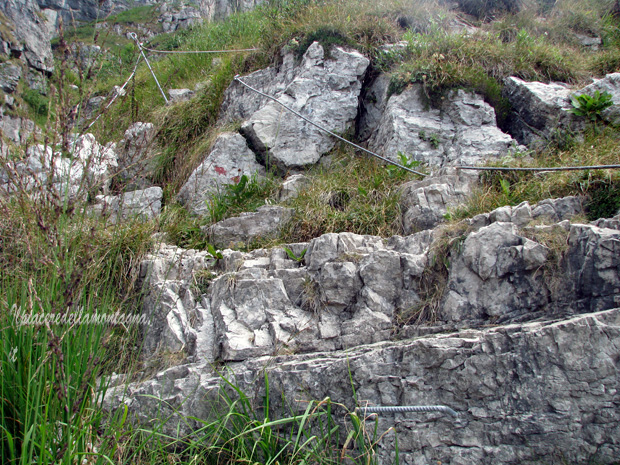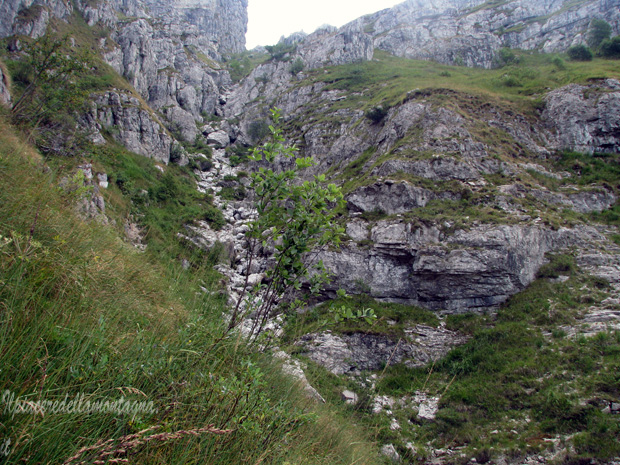 From now the path will become very challenging, the path rises in the middle of the rocks with a single chain, no need for harnesses or ferrata set, the support points are multiple and not at all difficult.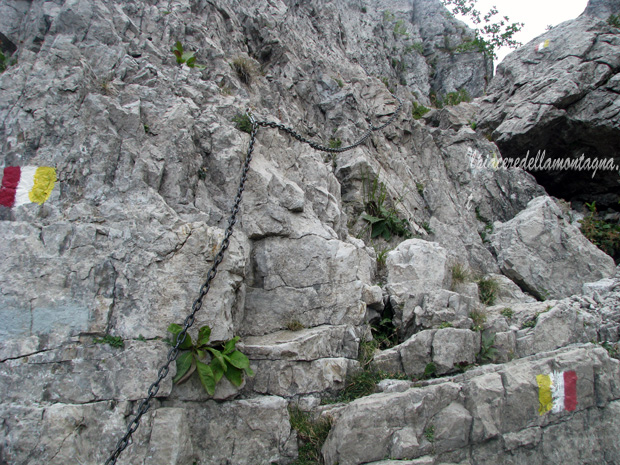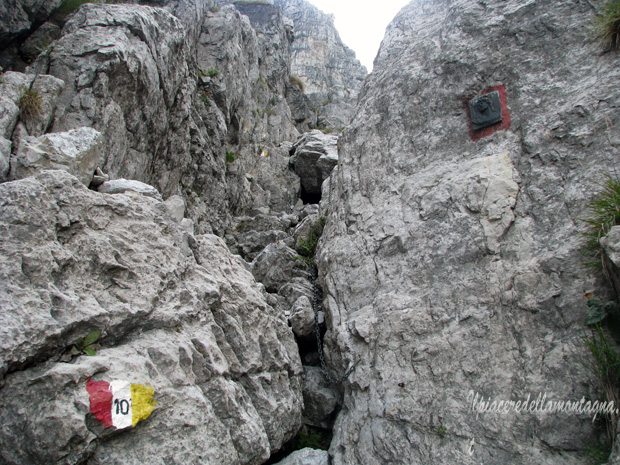 We are just a long rocky gully, where the only dangers can be represented by the fall of rocks,caused by people or animals(along the way it is not uncommon to see groups of chamois).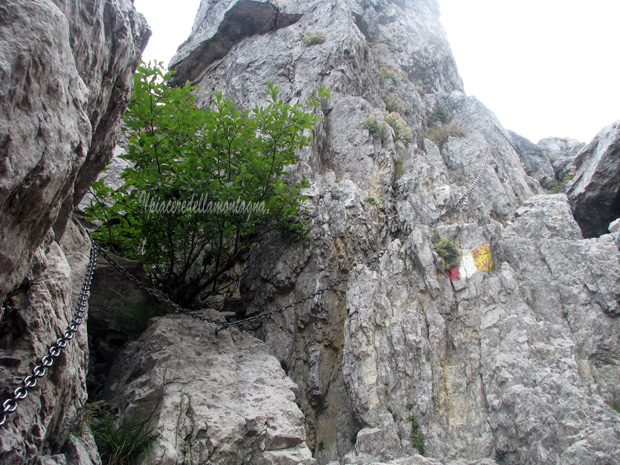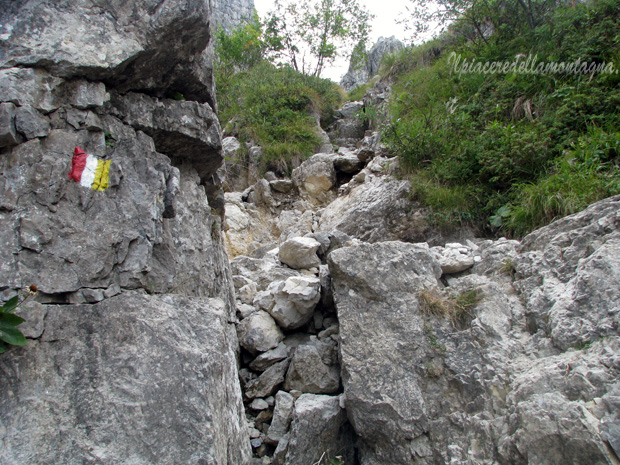 Once the part with the chains is finished, the path remains quite hard due to the slopes and the type of terrain,in a short time we gain many meters of altitude difference, up to the Saddle of Bobbio,where the ascent along the gully ends.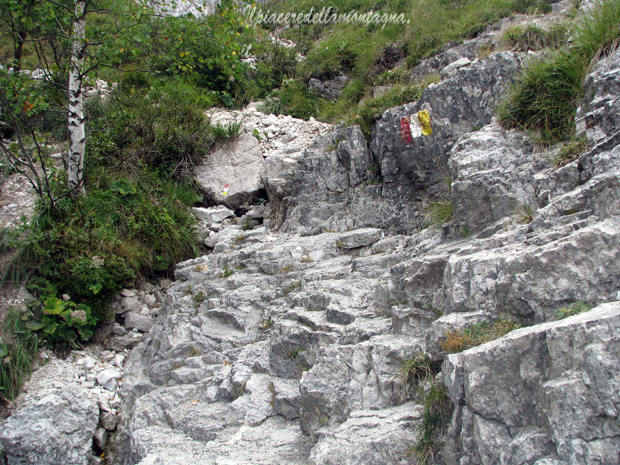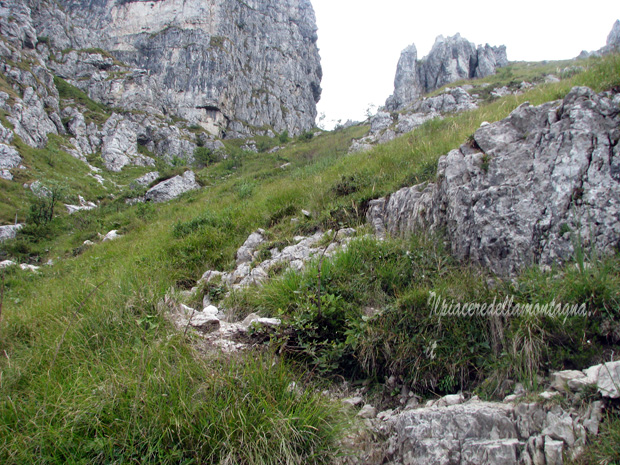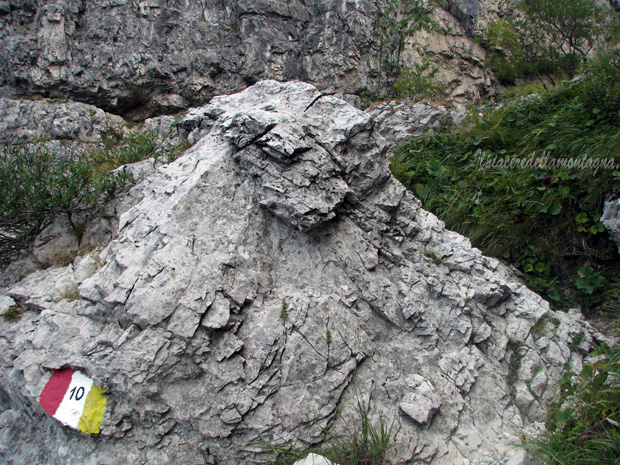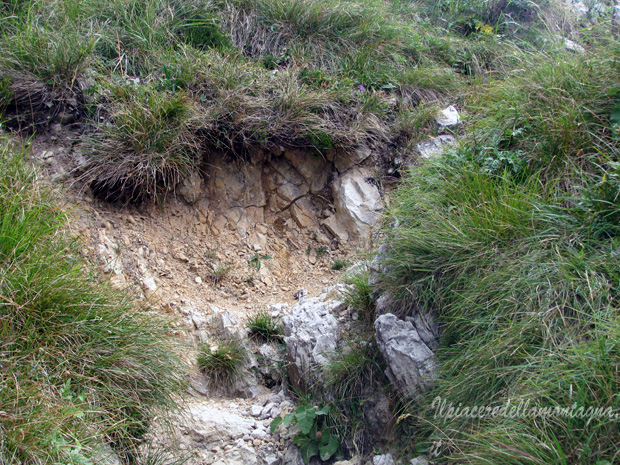 From now on the path runs along the ridges of the Resegone up to the Refuge with continuous ups and downs however of short length,from this point in about 20' we will arrive at the refuge,without any problem.