Tee's Trail (Giro delle Tee)
General Notes:
Lenght: 16 km
Difference in height:300 m
On bike:100%
Terrain: Asphalt, Singletral
Fountain: Along the way
Category: Cross Country
GPX File: Tee Trails.gpx
Description:
Tee are old Hut that were used from farmer to let the animals in summer and use it as stable, the Tee's trail is a nice route, for cross country bike, that conduct us through these Tee:Plazéc, Tagliede, Plan, Rin, Poz, Pel, Borch e Florin, . A route made by dirty roads and singletrail.
The start of this trail can be done from the city of Livigno, where we can find lots parkplace, it's recommended to put the car in the parkplace in Tresenda, at the end of Livigno, near Forcola pass, in order to warm up before begin to climb. It's suggested to leave the car in parkplace number P6, next to the Rugby's field.
Once leave our car we can start and warm up long the beautiful Livigno's cycle path that will conduct us from the parkplace to the city centre. The cycle path will coast the Spol's river.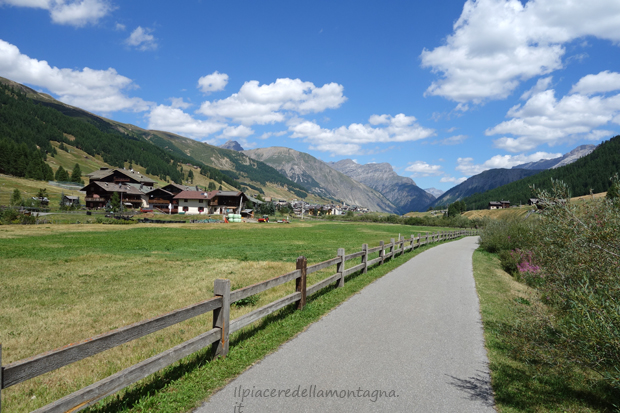 We will follow this cycle path till the S.Maria's church, at this point we have to leave the cycle path and follow the street to Val Federia; at the end of the street next to the Calcheira's bridge we have to turn on left and follow the dirt road, where starts the climb till Tagliede.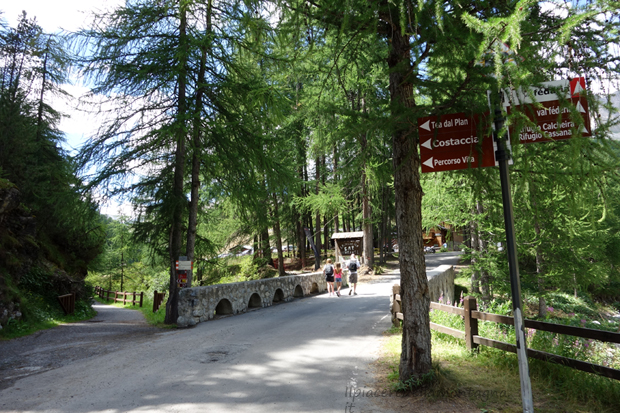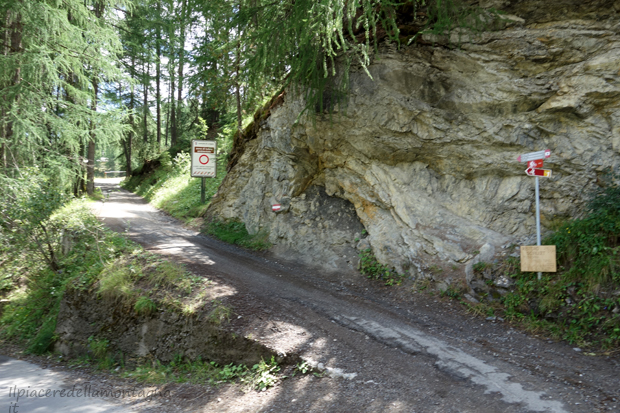 The dirty road is quite hard, the road slop is almost 20%, but this part is short and the climb ends next to the Tagliede's cableway. whre we have to turn on left and pass through under the cable way.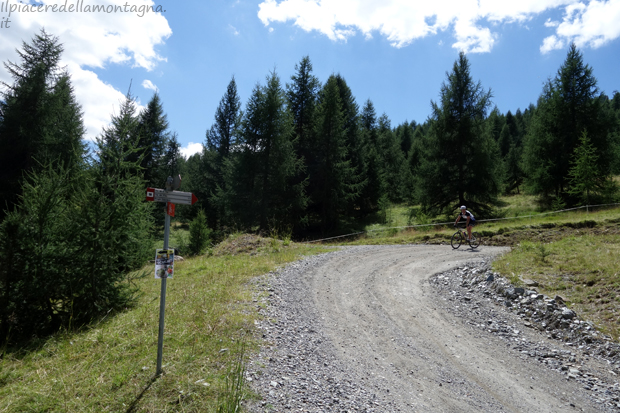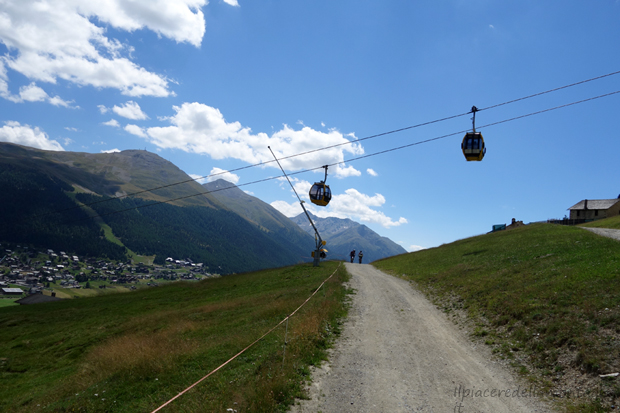 After this point we wll follow a dirty road that is always up and down, and will conduct us to the first Hut. The road will become narrow till to become a beautiful single trail.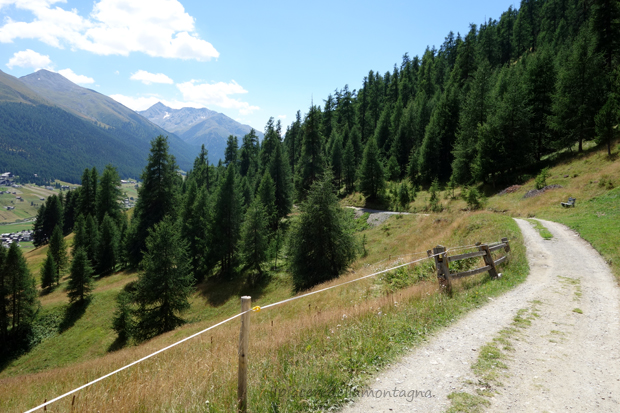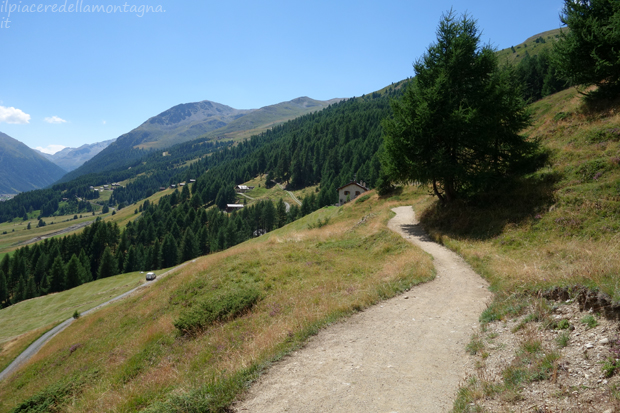 This trail allow us to admire the landscape around us and it's ideal for training, we will cross a few wood's bridge and as soon as possbile we will reach the cableway of the Carosello 3000. from this point the trail become harder than before.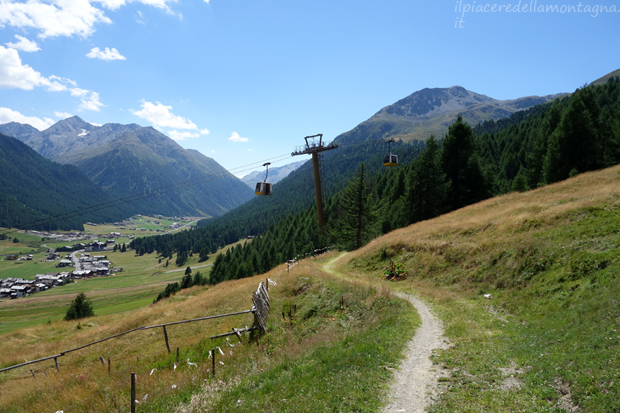 In this part of the trail we will find a quite short but hard climb and a series of close hairpin bend downhill.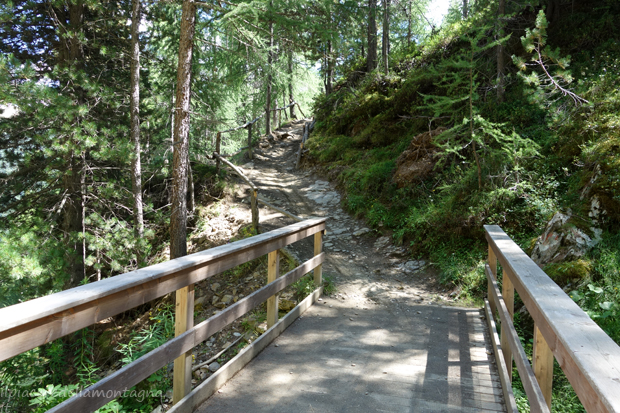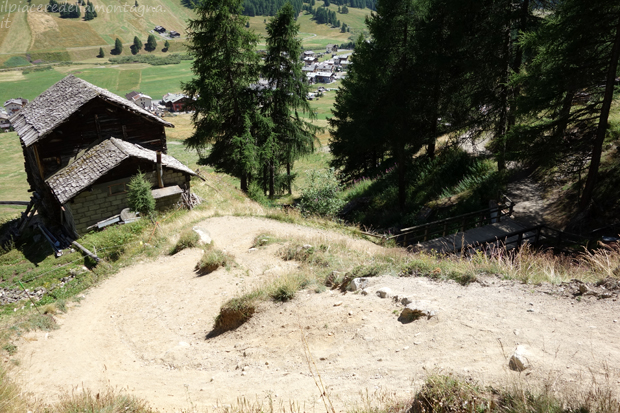 Once go through this serie of close hairpin bend the trail become very easy and we will return of the point, where we started.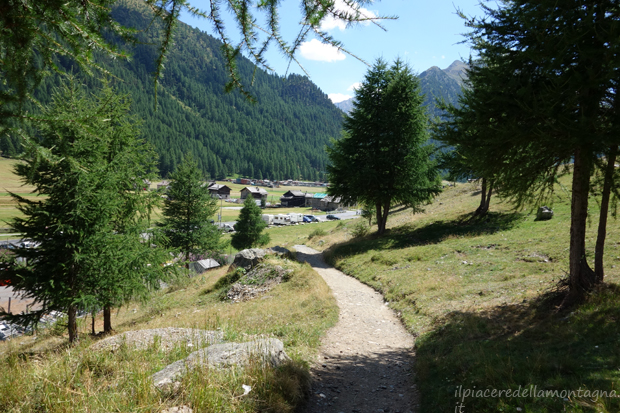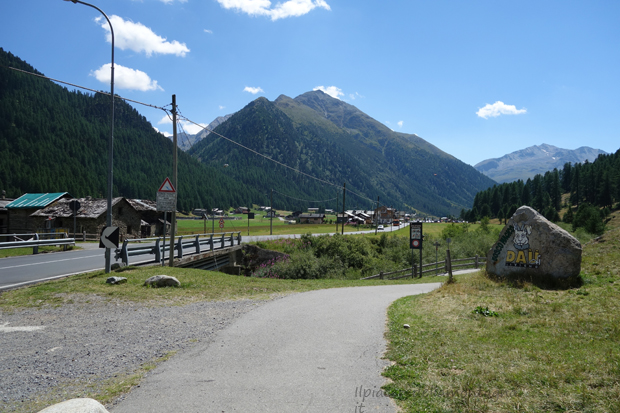 This Trail is ideal for training with the cross country bike, can be done also with a Gravel bike, but Livigno can be offer so many trails that this is one of worst.